Robert Graves Society Information Centre
Booksellers and Bookseekers Notice Board
---
Internationally, there are hundreds of collectors of Graves' first editions and rare books. A number of collectors have expressed interest in locating a "booksellers" and "bookseekers" page at the Graves Society Web site.

If you are actively searching for a particularily rare edition of Graves' poetry or a given novel by him, please mail to me here and I will post your request on this page. You requests will also be mirrored in the "classifieds" section of the Graves Society Newsletter.

I will also conduct the same service for booksellers.
---
BookSellers
Blackwell's Online Bookshop
Academic Booksellers to the World. http://bookshop.blackwell.co.uk

---
Search the Library of Congress Catalogue: A Form-based Search Engine.
---
The Internet BookShop offers search capabilities and direct sales for books via the Internet. Clicking on bars below will start a search for Graves titles or Graves related works.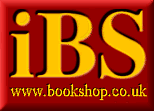 Or you can perform a dynamic search for any book title, publisher, author, or ISBN number by filling in and submitting the form below.
---
Go back to the main Graves Society Information page.